Housing Minister on site with Townmore: "No one is disputing the scale of the challenge but we are making progress"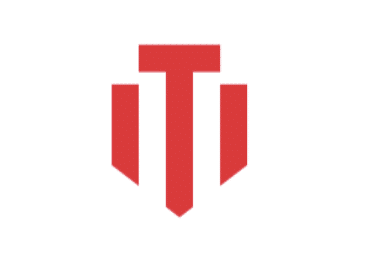 Housing Minister on site with Townmore: "No one is disputing the scale of the challenge but we are making progress"
We were delighted to welcome the Minister for Housing, Darragh O'Brien, on site recently in Durrow, County Laois, together with Laois County Council staff and local councillors. The Minister was visiting social housing developments (in progress!) across the Laois area.  The project, our second for Laois County Council in as many years, includes the provision of 22 housing units across a 1 hectare site adjacent to an existing housing estate and is due for completion in the coming months.
Sean Doire development 
When completed, this latest phase of construction will add a further 22 homes to the existing development at Sean Doire in Durrow. The 18 two-storey houses and four bungalows will be made available to people currently on Laois County Council's housing waiting list.
The mixed development, which will share the existing Sean Doire entrance, consists of eight three-bed and 14 two-bed houses, with 46 parking spaces. The works also include significant site works and boundary treatments. 
Our Townmore team includes Donal Spollen, Shane Carroll, Stephen Thompson, Seamus Quirke and Jonathan O'Gorman. Our Design Team partners include Van Dijk Architects, Mcgahon Surveyors and Hayes Higgins Partnership.
Minister's comments 
As of May 2022, there are 1,761 people on the waiting list for housing across County Laois.  During his recent visit, the Housing Minister confirmed his expectation that the widening of the social housing income threshold  – currently €26,000 for a couple with no children – will lengthen the waiting list. A nationwide policy decision about income thresholds for social housing, which will be the first in over a decade, has been promised later this summer. 
Speaking about this likely surge to the waiting list, the Minister explained:
"That's why we have planned in the Housing For All 90,000 new social homes (in Ireland). We've targeted 9,000 more this year which will be more than was delivered in the history of the state. Obviously if you broaden the income thresholds it will allow more people into the scheme. That's the reality but that's why we are building more homes. And we need to do that because we had two years of Covid where we had significant construction shutdowns, which inhibited building growth. This year the projections are good. Nearly 6,000 completions so far this year, the highest since 2011, and we've had 35,800 new housing commencements in the last 12 months. No one is disputing the scale of the challenge but we are making progress," Minister O'Brien said.
You can read more about the Minister's visit here: https://www.leinsterexpress.ie/news/property/813495/housing-minister-expects-laois-social-housing-list-to-grow-with-widening-income-allowance.html