Ireland's New Housing Minister Sets Bold Affordability Targets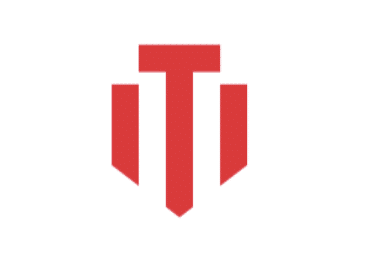 Ireland's New Housing Minister Sets Bold Affordability Targets
Day 2 in the job as Ireland's new Minister for Housing, Local Government and Heritage and Darragh O'Brien has already set the bar high by doing what the Department previously avoided doing –  defining 'affordable'.
According to an interview in the Irish Independent today, the newly-appointed Minister has determined that the prices of new homes under the affordable purchase scheme will range from €160,000 to a maximum of €250,000. You can read the full interview here https://www.independent.ie/irish-news/new-houses-under-affordable-purchase-scheme-to-cost-from-160000-to-250000-says-new-housing-minister-39327656.html. Mr O'Brien went further to say that homes purchased under the scheme – by people not eligible for social housing – will be on the basis of "shared equity".
"There's a whole load of people who are stuck in a rip off rental trap or living with their folks into their late 20s and 30s and saving as much as they can to be able to get that mortgage… Our scheme will be on a shared equity basis, where the state will take an equity in the house as well, it will be a major focus on building affordable homes firstly on state owned land and the state will subsume the cost of that land. You will be looking at house prices in the region of €160,000 – €180,000 to €250,000 on a shared equity basis", he said.
He rightfully pointed out that a similar scheme worked well in the 2000s when 16,000 families purchased their homes through affordable purchase: "Really, affordability is key". Of course, he is right, there needs to be realistic options for low and middle-income earners, but there is a lot of work to be done to help the industry to deliver a home for under €160,000 in Ireland, let's hope he is up for the inevitable challenge.  
Here at Townmore, our team is playing its part.
One of our site teams is currently working on delivering 22 new housing units at Canal Gardens, Ballymorris Road, Portarlington in County Laois for Laois County Council.
During the period of shutdown, construction works on many social housing sites nationwide were permitted to continue given the urgent and critical need for social housing in Ireland right now. This is not a responsibility that we take lightly. 
Operatives on the Canal Gardens housing development site, led by Townmore Regional Director Seamus Quirke with John Maher, Cian Ryan and Aaron Allen have overcome particular site challenges with this project, not least, navigating a complex triangular site that is facing two roads and backing onto a railway line. 
The site delivery team supporting Laois County Council and Townmore includes:
 – Architect:  MCORM Architects – http://www.mcorm.com 
 – Civil & Structural:  DBFL Consulting Engineers – https://www.dbfl.ie 
 – M&E Consultants:  Homan O'Brien – https://homanobrien.ie 
 – PQS:  Mulcahy McDonagh – https://www.mmp.ie 
You can follow the progress of the build through our photo gallery below and through regular project updates on our News page at: http://test.townmore.ie/news/