Townmore: Advances in Construction Health and Safety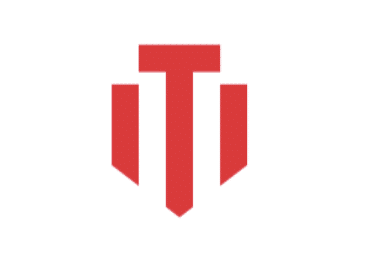 Townmore: Advances in Construction Health and Safety
While construction-related accidents and deaths fell to a 30-year low in 2021, the ramping up of Ireland's Housing for All scheme and increased demand for construction services means worker safety is still a top priority. With workers exposed to heavy machinery, heights, moving vehicles, and dangerous equipment on a day-to-day basis, keeping everyone safe involves careful planning, vigilance, and perhaps the help of technological advances.
Acknowledging that safety has improved dramatically in recent years, there's always room for improvement. Speaking at the UK  2022 Health and Safety Expo (https://simian-risk.com/all-news/md-simon-speaks-at-the-health-safety-expo-london/), Simon Hughes, the MD of safety training consultancy provider, Simian, gave a presentation on preventing falls in daily scaffolding operations. He explained "safety standards in both scaffolding and construction generally have improved remarkably …  but there will always be space for improvement and advancement to ensure each and every member of the industry contributes to best practice standards at all times."
Hughes' presentation details how maintaining safety is within our own hands and the well-being of all is something that the industry can achieve through the mindful implementation of best practices aided by technology.
Safety training gap
As it stands, there is a large gap in safety measures with an estimated 200,000 site-visitors a year (https://www.building.co.uk/news/new-course-launched-to-plug-200000-person-health-and-safety-gap-on-construction-sites/5117823.article) entering worksites without adequate certification. While surveyors, engineers, and architects often only visit sites for a short time, the Construction Industry Council (CIC) has recognised the need to introduce a new course with support of the e-learning provider Accredex to ensure professionals visiting sites are adequately trained without inappropriate or "insulting" questions. The course focuses, instead, on legal requirements, health and welfare provisions, as well as the risk management of work and design, including the protection of the nearby environment.
Simplifying risk management with technology
Technology is also being utilised to maintain health and safety on site, with software such as Knowella's new workplace safety platform. The software uses the very latest advances in artificial intelligence, databasing, and integration with smart devices and proptech to monitor and control worksites. Knowella automates the collection of safety data, collating information into a human-readable format where operations managers can see how "productive, quality-conscious, and safe the workplace environment is". The software also gives actionable insights into remedial steps that can be taken to improve safety on sites such as limiting access to certain machinery based on qualifications, experience, and training.
The need for maintaining social-distancing on construction sites, while difficult, has also ushered in some welcome improvements to safety. Most notably is the use of drones for inspection purposes, meaning workers have to expose themselves to risk far less than before. Leveraging technology means those working within the industry can not only be safer but feel safer too, something known to improve mental health and wellbeing. Through the use of wearables, project managers and supervisors can have a real-time connection to worksite data, including live camera feeds if necessary, smartwatches to ensure the wellbeing and safe location of workers, as well as hardware to monitor the levels of particulate matter and gases that can cause health issues.
The future advances in health and safety
Another interesting area that construction safety teams are exploring is the use of virtual reality and augmented reality. Virtual reality allows workers to train for situations that would otherwise not be safe to be in, providing a more vivid and memorable learning experience. There is also hope for augmented reality to aid safety through wearables such as visors or eye guards. Technology already exists to overlay digital representations within a person's real environment. This can be used to denote safe and note safe areas, for instance, or aid in monitoring the air and noise quality of the immediate surroundings, taking action when levels are exceeded.
Health and safety in the construction industry, therefore, involves maintaining a focus on improvement, despite promising statistics in recent years. This is achieved through increasing awareness of risks, monitoring sites more closely, and implementing advanced technology and software for the safety of all.
As part of our ongoing commitment to improving health and safety, both on and off site, we are continually monitoring for innovations and best practice in Ireland and in other countries. As we say here at Townmore: 
"Health & Safety is everyone's responsibility."