Townmore: Regaining Momentum Onsite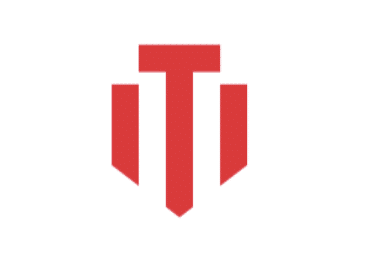 Townmore: Regaining Momentum Onsite
Week 1 of Phase 2 is moving along nicely. 
This week saw the return of property viewings and the unexpected news headline in the Irish Times 'Property prices rebound in May in biggest monthly rise since 2015'. This report is based on the most recent statistics from Daft.ie, which found that sales prices rose by an average of 3.7 percent in May, however, it must be pointed out  that this increase is coming up from a 5.5 percent fall in April. The average asking price of residential property remains 1.6 percent lower than this time last year, coming in at €245,545. The upturn has been described as a "minor rebound", which is not necessarily indicative of the shape recovery might take, but it is a step in the right direction. What is particularly interesting about this is that it tallies with estate agent rhetoric that people, by and large, went ahead with transactions that were already in train pre-pandemic. We also know that visits to property portals in Ireland and the UK increased significantly throughout the period of lockdown, suggesting that we are getting closer to a digitised property market. MyHome.ie recently launched a property tour live-streaming service so that interested would-be purchasers can log on at scheduled times, participate in the viewing and ask questions in real time. Anecdotally, a property developer in Toronto is currently developing apartments without a showroom or show-apartment and will rely on a virtual reality tour of the unbuilt units to sell them to homebuyers. While investors and a small minority of remote home buyers might purchase a property without visiting it, homebuyers in Ireland are still some way off this. Perhaps Covid-19 will be the impetus to change and adapt? 
Significantly, the number of homes available to rent continues to rise, with a 6 percent increase reported for May 2020, as compared to the same month last year. This is unlikely to see the usual August/September spike as students have been warned by their universities not to seek accommodation until class arrangements have been made. It looks likely at this stage that much of the 2020/2021 academic schedule will be delivered online.
On the all-important construction – or housing delivery – side of things, the news has not been as grim as expected. The Irish Independent, reporting on the latest Ulster Bank Construction Purchasing Managers' Index (PMI), confirmed that the 'Pace of decline in construction activity reduces as lockdown lifts'. While construction activity continued to decline after the industry's phased return to sites over the past four weeks (19.9 in May), the pace of decline has slowed considerably from April (4.5 – anything below 50 indicates contraction). If we break the activity into sectors, it is clear that commercial construction recorded the best performance last month, with an index reading of 25.6, compared to 3.1 in April, while housing activity recorded a reading of 21.4 last month, compared to 4.9 in April. 
Unbelievably, it has only been four weeks since we started the phased re-opening of all non-essential sites.  Despite the many, many challenges, our team and all site operatives have played a blinder! There has been meticulous adherence to the new safety protocols and the wholehearted co-operation and buy-in from our entire supply chain has been humbling. It has taken huge effort to build up project momentum but we are doing just that. In fact, you will see images below of the crane erection on our site at the Windsor Inn on MacCurtin Street in Cork earlier this month: