The Future of Construction Relies on BIM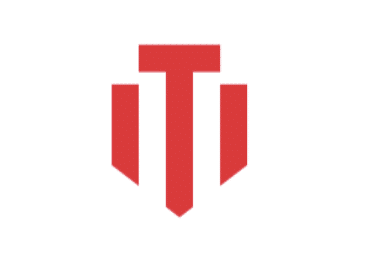 The Future of Construction Relies on BIM
On the whole, the global construction industry has proven slow to adopt new technologies, with different companies undergoing digital transformations at their own pace. While the implementation of a digital approach is often disruptive, the benefits to workers, the company, and the customer are enormous.
In an article for PCBToday, Roy Danon describes how BIM technologies are becoming central to a project's success, giving a centralised point for information gathering. This article can be accessed in full here: https://www.pbctoday.co.uk/news/bim-news/construction-productivity-bim/98470/ 
What is BIM?
In 2021, the Minister for Business, Enterprise, and Innovation, Heather Humphreys, declared Building Information Modelling (BIM) as vital to the future of Irish construction. In announcing the Digital Roadmap, the Irish government believes BIM can act as a way to "radically improve project outcomes and asset operations…improving decision making and delivery".
Whether constructing an office building, multi-family housing, a hospital, or any other type of building, BIM acts as a collaborative point of contact for everyone involved in a project. This is achieved through the use of a 3D model, designing digitally from the start of a project.
By having a 3D model as a point of contact, architects, designers, engineers, contractors, and project managers can all collaborate much easier, planning ahead with ease. Allowing visualisation during the building process, BIM acts as a shared resource between different parties, reducing errors and improving logistics.
For Irish construction, the plan is to put BIM at the very heart of any public sector projects, reaping the time and efficiency benefits that the technology affords. 
According to Roy Danon, businesses that "invest in creating workflows around BIM are well-positioned to quickly leverage new products that can directly affect their bottom lines".
BIM as the Golden Thread of Information
While 3D models have been around for decades now, BIM adds further dimensions that allow clashes and other problems to be spotted that would have otherwise gone unnoticed. With BIM, functionality and other data can be included within the design, including factors such as the carbon footprint of parts and acoustic properties. Replacing a component in a design will then automatically reflect and update other aspects of the model.
With the UK's upcoming Building Safety Regulator (BSR) plan about to come into effect, the need for companies to keep information regarding a project up to date is becoming vital. Danon suggests BIM is the perfect tool to do this. BIM is perhaps the ultimate solution to Dame Judith Hackitt's call for a "golden thread of information" which provides accurate and relevant data on a built asset. The need for such a "thread" has been a serious talking point ever since the Grenfell fire tragedy in 2017.
Future of BIM
With technology moving faster than the industry can, construction finds itself with many opportunities before it. Technology such as lidar scanning built into onsite cameras, AI software modeling, and virtual reality are bringing BIM to life. Whereas before, 3D models were static assets on a computer screen, they are now becoming photorealistic virtual spaces that can be appreciated through VR or augmented reality. As this technology becomes more commonplace in the industry, project quality will improve, and mistakes drastically reduced with clash points and elements of concern visually highlighted.
Despite the necessity for BIM to meet constructions' future responsibilities as well as the benefits, uptake still faces some challenges. One of the key barriers of entry to BIM's mass adoption is the upfront cost of integrating the software solution. The other issue is that integration of BIM necessitates new skills. This means upskilling existing staff or onboarding new people.
Still, with Ireland facing an unprecedented housing shortage, the efficiency benefits of BIM mean Irish construction will only benefit from its integration. So important is the technology that public authorities in the EU and elsewhere are increasingly only awarding contracts to BIM-enabled companies.
As stated in the above article, the benefits of BIM justify its adoption:
"Digital solutions are optimising productivity where it is most needed and are giving site teams clearer visibility of their complex projects at hand. BIM is one of the central solutions driving the consistency and transparency that are needed to guarantee project success."