Toolbox Talks: Help inside the hard hat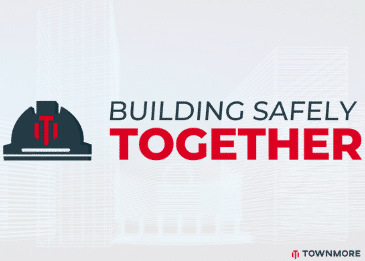 Toolbox Talks: Help inside the hard hat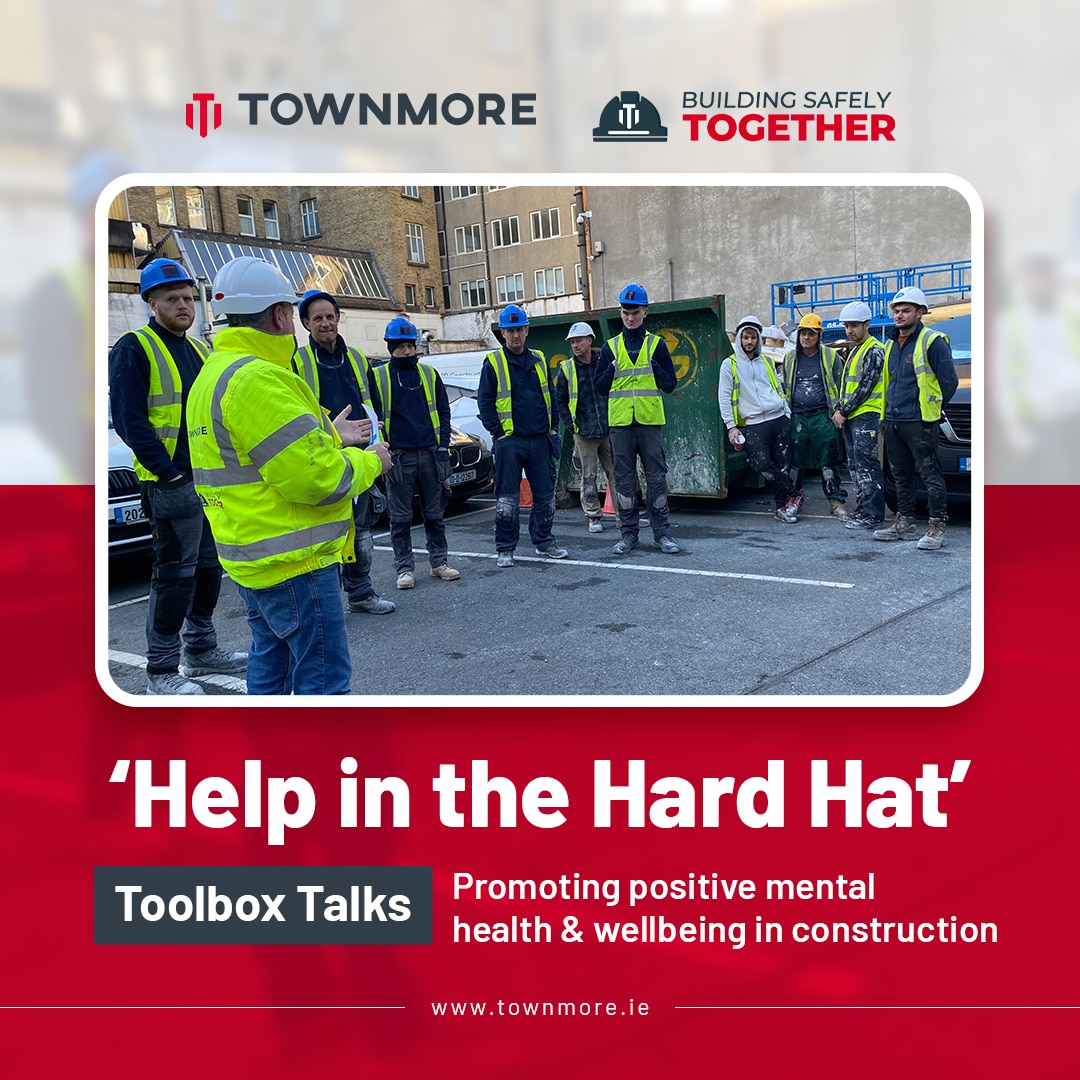 Earlier this week, the Townmore HSEQ team hosted a Toolbox Talk on the importance of positive mental health and wellbeing, both on and offsite.
This talk, which took place onsite at the Hely Building, in the Dame Court area in Dublin's Creative Quarter, highlighted the vital work of the Lighthouse Construction Industry Charity, better known as the Lighthouse Club. 
Part of the 'Help inside the hard hat' is about raising awareness of the Construction Industry Helpline, which is a free and confidential 24/7 helpline offering a variety of supports for the emotional, physical and financial wellbeing of everyone in the Irish construction industry and their families. This helpline can direct people to over 3,000 accredited support services and self-learning for further assistance. Also, for people who might not wish to speak with someone on the telephone, the helpline resources can be accessed by text, just text the word HARDHAT to 50808. 
Mental Health and wellbeing, why is it so Important?
"Your mental wellbeing is about your thoughts and feelings and how you cope with the ups and downs of everyday life."
This week's Toolbox Talk was particularly important as people – both within construction and outside of it – continue to deal with the impacts of the pandemic. It was a harrowing few years for most people, with concerns and anxiety around health, income, relationships and social isolation, all of which had a negative impact on our wellbeing.
With this in mind, the talk focused on social wellbeing, physical wellbeing, and mental wellbeing by giving attendees the space to reflect and assess their interpersonal relationships and their attitudes towards selfcare.
Those attending heard that mental wellbeing is not the same thing as mental health, although the two can influence each other. Long periods of low mental wellbeing can lead to the development of mental health conditions such as anxiety or depression. If you are living with a mental health condition, you may experience low mental wellbeing more often, but there will also be long periods where you're able to maintain good mental wellbeing.
Also, it was pointed out that good mental wellbeing is not the absence of negative thoughts and feelings, because difficult and challenging situations are a fact of life. Rather, it's about being able to understand and manage the negative feelings as and when they arise. 
The HSEQ team shared  the 'Five Ways to Wellbeing', as published by Mental Health Ireland, including simple actions to practice each day in order to maintain and improve our mental health and wellbeing, pictured below: