Townmore: Housing Minister Officially Opens Mixed Use Development for The Paddy McGrath Housing Project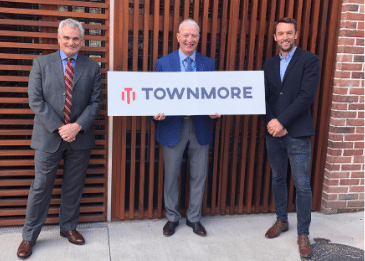 Townmore: Housing Minister Officially Opens Mixed Use Development for The Paddy McGrath Housing Project
The Townmore team were delighted to attend the official opening of the recently completed mixed use development for The Paddy McGrath Housing Project at Granby Lane earlier this week. 
Present on the day was Darragh O'Brien TD, Minister for Housing, Local Government & Heritage, who praised both the Paddy McGrath Housing Project staff and Townmore for their hard work and perseverance in delivering the project, which will contribute to the government's overall homelessness action plan. 
Also present were Philip Brown and Don O'Higgins, Chairperson and CEO of the Paddy McGrath Housing Project respectively, who were thrilled to bring the project to completion following  years of work from inception to completion. 
Townmore Project Manager, Ciarán Waters, relayed the enjoyment and satisfaction of the on-site team in completing a project for such a worthy client and cause.
You can read more about this project build here: http://test.townmore.ie/news/townmore