Townmore: Smart Glass & How it Works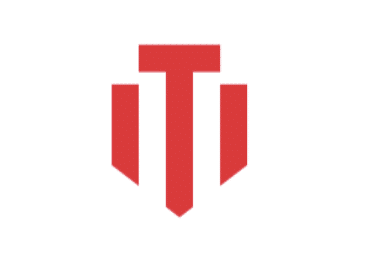 Townmore: Smart Glass & How it Works
Changing user demand, climate change, industry carbon reduction targets, organisational ESG metrics, construction materials shortages and so many other factors are driving changes right across the built environment. 
These changes impact what buildings are being built, and, critically, how they are being designed and built. Smart buildings have evolved beyond simple connectivity; healthy buildings have evolved beyond indoor air quality and ventilation; and BMS systems have evolved well beyond intelligent control.
So it makes sense, given the prominence of glass facades in the design of contemporary buildings, that glass has evolved and become smarter.
But what is smart glass and how does it work?
While different manufacturers provide different explanations, at its core, smart glass is a specialty glass that automatically changes – or allows occupants to make changes manually –  based on the external temperature and position of the sun. There are a few types of smart glass, including electrochromic glass, nanocrystal glass and polymer-dispersed liquid crystal, or PDLC, glass.
Electrochromic glass appears as opaque until activated by remote control, at which stage an electric charge causes the ions to migrate, making the glass appear clear or semi-clear.  This electrochromic coating is applied to industry-standard insulating glass units and the tint is then controlled by the amount of voltage applied to the glass. Applying electricity darkens the coating as lithium ions and electrons transfer from one electrochromic layer to another, and removing voltage reverses its polarity, causing the glass to lighten and return to its clear state.
Nanocrystal glass is not really glass, rather, it is a substrate of different plastic films with indium tin oxide nanocrystals, positioned between two layers of glass. The effect of the nanocrystals is to block visible light and infrared heat for optimal heating and lighting control.
Polymer-dispersed liquid crystal or PDLC glass uses liquid crystals instead of ions, which dissolve into a special polymer. This allows the glass to switch from one light setting to the next, similar to an LCD screen and without a voltage, the crystals can block light. 
There are so many use cases for smart glass, particularly in buildings where solar control is important. For example, in healthcare settings and in education buildings. And there are many benefits to using smart glass for windows, skylights, facades and curtain walls, including: 
(i) Reduced UV impacts throughout the building
(ii) Greater control for the building occupants 
(iii) Improved occupant comfort (no glare), leading to increased employee productivity
(iv) Access to natural light is maximised
(v) Increased privacy on demand
(vi) Outdoor views are maximised, improving occupant wellbeing
(vii) Contributions to enhanced indoor air quality
(viii) Energy costs are reduced, helping organisations to achieve ESG goals
As design and build contractors, we know that there is something very important missing from that list – greater design options. Being able to use glass in unexpected ways and in unexpected positions throughout the building allows us to create truly unique and beautiful buildings.
View a selection of our recently completed projects here: www.townmore.ie