Main Industry Proposals in the Draft Programme for Government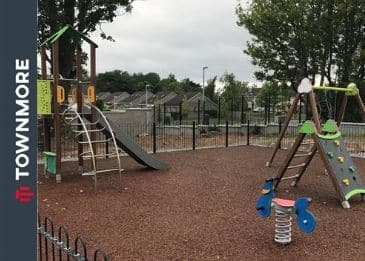 Main Industry Proposals in the Draft Programme for Government
Keeping in mind that the programme for Government circulated this week is in draft form only – and this is a common form of 'kite flying' to gauge public reaction – it is still worth going through some of the more industry-relevant points. The key proposals for reform fall under housing, transport, climate action and direct provision
Transport

Per this draft agreement, future capital investment in transport will be allocated on a 2:1 basis in favour of public transport over road infrastructure. This includes a proposed rollout of BusConnects in Cork, Limerick, Galway and Waterford, with an increased investment in intercity and suburban rail. An economic assessment of high-speed intercity rail is also mentioned and there will be a tripling of local-link bus services. Much of this has been proposed and even promised in the past. If successfully implemented, this will have a huge impact on entry level homes in commuter areas over the next decade.
Climate change

In terms of climate action, Ireland's carbon emissions targets will be accelerated to an average reduction of 7 percent annually –  up to 2030. The construction of further fossil fuel infrastructure, including the planned liquefied natural gas plant planned for the Shannon estuary, will be stopped. There will be a ban on further exploration of gas in Irish waters, while offshore wind energy across the west coast will be expanded "significantly". There will also be a renewed focus on microgeneration of electricity through increased use of solar panels and a greater emphasis on waste and circular energy.
For Home Owners

A new, adequately resourced, scheme will be made available to property owners to retrofit half a million homes across Ireland by 2030. This is proposed on an aggregated model, meaning that the scheme will be rolled out on a region-by-region basis in order to achieve economies of scale. This initiative will also benefit new home owners who can opt for the retrofitting scheme and then pay, over time, through their utility bills.

Housing Development
A referendum on the right to housing has been proposed and is under discussion. This is something that has been in discussion for several years, however, there does not appear to be agreement on what 'housing' in this context actually is i.e. our current social welfare and housing supports provide – although they do not guarantee – housing to everyone in the State, yet homlessness persists. 
Significantly, the SHD, or strategic housing development, regime will not be extended beyond its current end date of December 2021 and the Land Development Agency (LDA) is being positioned to be the lead housing agency within the State. It is proposed that the LDA will develop cost rental housing, as well as affordable purchase homes, affordable rental homes and social housing on State-owned land. The Part V provision, under which developers must set aside 10 percent of their projects for social housing, will be expanded to include affordable homes, although the exact level has not yet been set. 
Controversially, there will also be a new policy of 'use it or lose it' for planning permissions for property developers. This essentially means that development companies that have been given fast-track planning for large scale projects will lose that permission if they do not break ground within 18 months.
Social Housing
A new target has been proposed to deliver 50,000 social homes over the next five years, with an emphasis on new builds. The HAP (Housing Assistance Payment) system will be reduced gradually and replaced with low-cost State housing. The current cap on the amount of money local authorities can spend on social housing developments will increase from €2 million to €6 million.
Private Rental 

Security of tenure for rental tenants will be increased with longer lease periods for rental properties proposed. There will also be increased protection for rental deposits. Also, the moratorium on evictions brought in during the Covid-19 crisis will be extended to give people time to get back on their feet, however, it is not clear yet how long this extension will be for. 
Townmore
For the team here at Townmore, it has been another busy week as construction activity continues to ramp up. 
Our site team currently working on 46 social homes and a communal building at Duntahane, Fermoy, in County Cork are at advanced stages. Final finishes to the houses and landscaping works, including tarmacadam, have now commenced, in preparation for handover.
This project is being delivered for Respond, in partnership with Cork County Council and the Housing Agency, with funded support from the Housing Finance Agency. The scheme consists of three bungalows, eight duplex apartments and a mix of 35 two-storey semi-detached and terraced houses. We are particularly proud to contribute quality housing in this area and at this critical time, when local need is strong. 
Well done to the Townmore project team there, including Seamus Quirke, Sean O'Donovan, Jonathan O'Gorman, Denis O'Keeffe and Damien Maher.