Townmore: Works Progressing at Edwards Service Technology Centre, Blanchardstown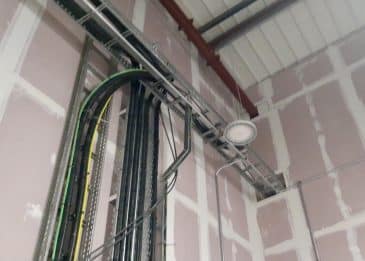 Townmore: Works Progressing at Edwards Service Technology Centre, Blanchardstown
Earlier this year, the Townmore team commenced works on the construction of a new Service Technology Centre at Blanchardstown Industrial Park, Dublin for Edwards (www.edwardsvacuum.com), the leading developer and manufacturer of sophisticated vacuum products, exhaust management systems and related value-added services globally. You can read more about this here: 
http://test.townmore.ie/news/townmore-commences-works-on-new-service-technology-centre-for-edwards
Work on site is continuing at pace in the run up to the holidays, with stripout and structural works now complete. Service installations, as well as wall and floor finishes, are well underway in the manufacturing, laboratory and commercial office spaces. 
Our thanks to the team at Edwards Vacuum for industrial applications and to our project delivery partners, including: 
~  RKD Architects: https://rkd.ie 
~  Malachy Walsh and Partners: https://www.mwp.ie 
~  Edward Cotter Partnership: http://www.ecp.ie