What's holding back MMC and will extreme weather increase adoption?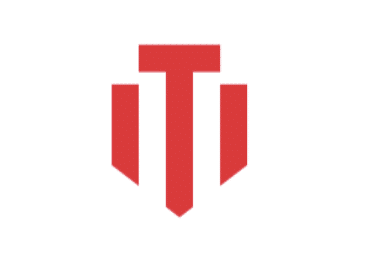 What's holding back MMC and will extreme weather increase adoption?
Six years on from the incisive Farmer Review of the UK Construction Labour Model, and uptake of MMC principles at scale have stalled. While MMC promises to make construction greener, safer, quicker, and more reliable, the sector still largely opts for traditional methods.
The increased incidence of extreme weather, however, could prove to be the catalyst that increases the adoption of MMC, forcing the industry to change for the better.
MMC still not embraced
When the Farmer Report was released in 2016, it described the existing construction industry as sickly and not unlike a "dying patient."
As described by Paul Nash in the following article piece for Construction Europe, the industry still faces the challenges of "low productivity, structural fragmentation and financial fragility": https://www.construction-europe.com/news/barriers-to-mmc-adoption/8022985.article With Brexit exacerbating the problems of an ageing workforce and existing skill shortage, the future of the sector looked shaky at best.
One of the recommendations the report gave for treating the industry was to adopt the use of MMC solutions, especially for the housing sector.
The use of pre-manufactured, factory-produced components in construction made a big impression on the UK government which agreed to make MMC part of its industrial strategy going forward.
This uptake has largely failed, however, with several modular housing factories shutting their doors due to lack of demand.
Lack of demand is down to legislation
In the Farmer report, the government is called upon to create a comprehensive pipeline of demand for new-build housing. This would help to ensure growth and the adoption of MMC practices to become part of the construction industry.
This demand pipeline has not been implemented, however leading to MMC stalling.
Elsewhere, this isn't the case. In Scandinavia, for instance. Paul Nash observes that MMC is now readily adopted with 45 percent of all newly built homes implementing modular strategies. This is largely due to governments implementing legislation to encourage adoption.
In Sweden, the wooden house manufacturer Lindbäcks Bygg is leading the charge with MMC. The company claims MMC is their key solution to the skill shortage and a reducing the emissions of their constructions. Uptake has been swift with 90 percent of single-family homes now built by Lindbäcks Bygg using MMC, and 60-70 percent of multi-family projects.
Extreme weather
Whether the sector is ready for it or not, MMC adoption might now be a necessity. According to Ian Atkinson (https://www.pbctoday.co.uk/news/mmc-news/will-extreme-weather-increase-the-adoption-of-mmc/114752/), the increased likelihood of extreme weather could make modern methods of construction the best way to construct safely going forward.
With the British Isles just undergoing some of the hottest weather it's ever experienced, there is a growing concern about how future extreme weather could affect the industry.
Pre-covid studies show that the already unpredictable weather of Britain extends project estimates by 21%. But, with shortages, material price inflation, worsened supply lines and bigger delays, things are now somewhat worse.
Throw in extreme heat and cold and construction times are likely to become even longer. Far from a chance to "catchup," the extended dry periods of 2022's summer soon became a hazard. Workers exposed to the extreme heat risked heatstroke, dehydration, dizziness, and long-term problems such as increased risk of skin cancer.
With unions becoming increasingly concerned over workers undergoing hotter summers and colder winters, MMC is a potential solution.
The use of controlled factory conditions means MMC offers unrivalled efficiency compared to traditional construction techniques. Project completion times are drastically reduced using modern methods of construction such as modular building with components built off-site under precise factory methodology.
Not only does this reduce the time workers are exposed to extreme conditions, but can also be used to construct better quality constructions. Thanks to the use of factory settings, timber does not warp, concrete bonds correctly, and fabricated components are made with precise tolerances.
With the prospect of extreme winters and summers ahead, Ian Atkinson suggests the industry needs to embrace MMC to produce buildings capable of withstanding these conditions. Traditional building techniques may well always have a place, he suggests, but it's time MMC became the default option.
Ireland may use MMC for student accommodation
In Ireland, there may well be hope for MMC yet as the construction industry struggles to meet demand using traditional methods.
Ireland
For the Irish MMC sector, Simon Harris, the Minister for Further and Higher Education has recently been discussing the problems students have had finding adequate accommodation. Accommodation fraud has now soared by 30 percent in Ireland with students struggling to find rooms while they study.
In response, Harris has announced the government has not ruled out the use of modular building to produce rapid housing for students: https://m.independent.ie/irish-news/education/modular-housing-for-students-not-ruled-out-simon-harris-41950975.html This approach has already been used to house Ukrainian refugees fleeing the war in Eastern Europe.
Harris has already espoused the potential for MMC with the development of the National Modern Methods of Construction Demonstration Park in County Offaly.
While Harris has claimed modular construction may be a solution, he argues that red tape might need to be cut to make it more viable than traditional methods.
With a lot on the line, it looks like MMC adoption is fast becoming a matter of necessity rather than choice.