Draft roadmap to decarbonise Ireland's built environment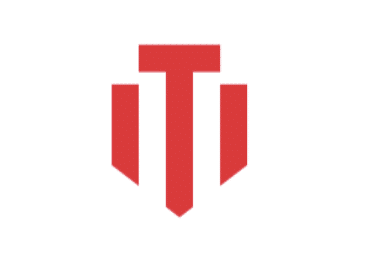 Draft roadmap to decarbonise Ireland's built environment
Have Your Say!
Earlier this month, the Irish Green Building Council, or IGBC, launched its draft roadmap for the decarbonisation of Ireland's built environment. This roadmap is looking at a cohesive strategy for decarbonisation across the whole life cycle of the built environment, which is critical. You can read more about this important initiative and access the IGBC roadmap here: https://www.igbc.ie/resources/net-zero-wlc-roadmap-draft/ 
The figures will not come as a surprise to people in the industry. It is well established that the built environment is directly responsible for 37 percent of Ireland's emissions, which is roughly comparable with agriculture. A breakdown of built environment emissions reveals that 14 percent are embodied carbon emissions, arising from the production of construction materials, transport of materials, construction process, maintenance, repair and disposal of buildings and infrastructure. The Townmore team has been exploring methods of tracking embodied carbon and you and read more about this here: https://townmore.ie/news/embodied-carbon-tracking/ 
The remaining built environment emissions – approximately 23 percent – arise from the use and occupation of buildings throughout their lifecycle. The use of all buildings involves lighting and most involve heating and cooling. With Ireland's population projected to increase from approximately 5 million in 2020 to approximately 6 million in 2050, tackling domestic supply is a huge issue. Particularly in the context of our national climate objective to achieve a climate neutral economy by 2050. With such a gap between where Ireland is now on the journey to net zero, and where we need to get to, a roadmap setting out the right steps, for both industry and government, will be necessary to ensure we stay on track.
The key recommendations of the IGBC draft roadmap include: 
– Publishing a clear timeline on the introduction of regulations on embodied carbon to provide certainty to the industry.
– Prioritising reuse of existing buildings and bringing as much vacant property as possible back into use in our villages, towns, and cities to avoid throwing away the embodied carbon and valuable resources within them.
– Increasing support for energy renovation, including phased renovation, and improving quality assurance.
– Encouraging better design of newly built stock to support repair, adaptability, and reuse.
– Encouraging the use of low impact construction materials, such as reused and recycled products, and biobased construction materials.
The public consultation period for submitting feedback is until the 7th July 2022. While the construction industry has already been involved in the development of this draft roadmap, it is important for people and organisations to provide feedback on this document and the proposed recommendations through the following survey: https://www.surveymonkey.com/r/RoadmapConsultation. Following the public consultation, all feedback will be integrated into the final roadmap document, which is due for publication in September 2022.
Well done to Pat and the IGBC team for spearheading this vital work.