How the COVID-19 Pandemic Will Change the Built Environment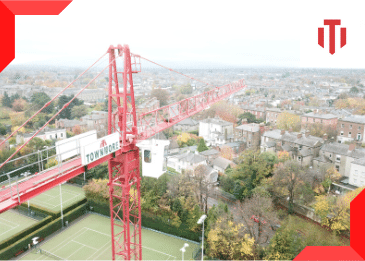 How the COVID-19 Pandemic Will Change the Built Environment
Earlier this week ARCHITECTURAL DIGEST published a thought-provoking article by Alyssa Giacobbe entitled 'How the COVID-19 Pandemic Will Change the Built Environment' – you can read the full article here: https://www.architecturaldigest.com/story/covid-19-design

The piece starts by quoting Boston-based architect and adjunct professor at MIT's School of Architecture and Planning Rami el Samahy: 
"This won't be the first time in history that cities and buildings will be reimagined in response to an increased understanding of disease" ~ Rami el Samahy


This is a particularly good time to reflect on what kind of buildings we are designing and delivering, but also to reflect on how we are designing these spaces. Not only do we have a little more time on our hands to step back from the everyday design and build work, most of us are somewhat contained to our home offices (or any quiet space) and frustrated at the design inadequacies. These inadequacies are not simply around use of space but rather its flexibility, or soundproofing, or potential to be cut off and isolated, when needed. Apparently there is a collective urge to change this.
Many people living in Ireland might have seen footage of a political exchange in the Dail yesterday whereby Green Party leader Eamon Ryan urged hardware stores to remain open for as long as possible so that people confined to their homes can engage in some homes and garden DIY. We are finding out that our homes are not designed for peace and quiet to work when all family members are home. And we are finding out that our office buildings and retail units are not designed for social distancing with ease.
There has been much rhetoric this week about the world changing. While this might sound dramatic, it is true, particularly from a design perspective. In the same way that weather events prompted us to alter designs and innovate better materials and methods of building, the unfolding Covid-19 situation and examining the documented spread of the virus will almost certainly prompt the industry to design future solutions. One likely example of this is the trend of open offices; practically, uniform open workplaces will almost certainly need to be re-imagined. 
"For many in the design community, however, the rapid spread of COVID-19 has caused them to reevaluate their life's work, and what it might mean to design for a world that will never be quite the same, especially when it comes to how we gather in and use large public spaces, like airports, hotels, hospitals, gyms, and offices." ~ Alyssa Giacobb           

These design measures will range from the seemingly small or insignificant, to the audacious; from simply incorporating more hand-washing and sanitizing stations, to moving from open place workplaces towards so-called "deep-work chambers", as championed by David Dewane of Chicago-based practice Barker/Nestor, who hopes businesses will take the learnings of team members working remotely this month and use these to create more balanced work spaces that facilitate both individual concentration task space and areas for productive collaboration.
"If virtual working is successful, if we are in fact more productive, it's going to fundamentally change the value proposition of shared workspace. Not everyone wants to be in a big social playground." ~ David Dewane of Barker/Nestor
The article discusses the likelihood of public spaces moving towards more automation to mitigate the risk of contagion. This will likely incorporate more touch-less technology, for example, automatic doors, voice-activated elevators and light switches, keyless entry through doors. Other possible solutions include self-cleaning bathrooms,enhanced use of pods and modular units that can be sealed off, disinfected or quickly torn down, if necessary.

According to Craig Scully, chief engineer at Indiana-based firm Design Collaborative, designers will incorporate more antibacterial fabrics and materials, for example copper. He goes on to say:
"If five years ago I had a conversation with a convention center about implementing those materials, they might not want to spend the money, but today that's likely to be a totally different story". 

Plenty of food for thought here.