The digital technologies optimising construction in 2021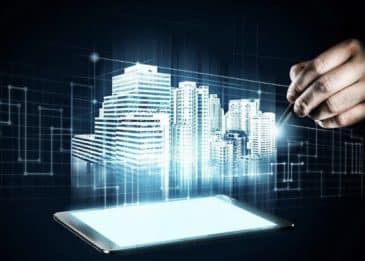 The digital technologies optimising construction in 2021
According to an article in Infrastructure Magazine titled 'The digital technologies optimising construction in 2021', construction technology, or contech, has finally come of age. You can read this article in full here: https://infrastructuremagazine.com.au/2021/02/18/the-digital-technologies-optimising-construction-in-2021/
These game-changing technologies include BIM, digital twins and 3D modelling, modular construction with 5D, augmented reality, IoT and additive manufacturing (3D printing). Big data is both enabling and driving this industry optimisation. While some of the technologies listed above have been around for close to a decade, their use for traditional construction processes have evolved.  It has become something of a cliche to say that the cause of digital transformation has been furthered more over the past year, due to Covid-19, than in the preceding decade, yet, that is exactly the situation.  
The pandemic created an urgent need for all industries to digitise, it just so happens that construction was arguably behind the curve. Often referred to as one of the slowest industries to have embraced digital transformation – second only to agriculture – construction is currently fighting a serious battle to catch up.  Working in the industry for the past two decades, it's fair to say that some construction firms have proven themselves to be much more forward-thinking and readily embraced new tech offerings over the past 10 years and more. In fact, over the past few years, the gap between the leaders in this space and the laggards was very evident. It is difficult to see how some innovation-resistant companies will survive post-pandemic. But for the companies like Townmore, and indeed our sister-company London Building Company, innovation is part of our brand makeup. Being born from the crash, almost a decade and a half ago, we leveraged a whole range of technologies to get established, grow and thrive in this competitive landscape. In much the same way as lean construction methodologies have shaped our offering from the start, innovation has been second only to our client service when it comes to carving out a competitive edge. But there is no escaping the difficult realities brought about by the ongoing pandemic and the challenges faced by our site teams and our embedded supply chain over the past year. It is clear that construction, as an industry, cannot continue to operate such labour intensive methods of building. 
In the above-referenced article, digital twins and 3D modelling are identified as key technologies that can improve manufacturing efficiency and speed up construction processes. This also points to any potential issues or risks site teams might encounter, allowing them to be addressed and put right at design stage, which improves accuracy and saves valuable resources, while simultaneously reducing waste. More importantly, the creation of a digital twin is effectively the creation of a new or second valuable asset for the client, albeit a digital asset, and it has the potential to add value in every step of a project's lifecycle and across the entire lifecycle of the building. 
The Infrastructure Magazine article also underscores the massive opportunity that artificial intelligence and predictive analytics brings to big data to support fast, accurate decision-making from multiple data sources in real time. Similarly, 3D contextualisation of IoT data, in-built machine learning algorithms, robotics and the changing use of immersive technologies (including virtual and augmented reality) on sites all open up the potential for industry improvement.
While not all technologies are in use on construction sites or in manufacturing facilities across Ireland and the UK right now, the progress made over the past 12 months will not be lost and the rate of tech adoption across the industry is likely to continue. For our part, Townmore will continue to invest in technology and the upskilling of our team to ensure smarter and more productive construction sites post-pandemic.